PFO Advisory Group

 provides international policy, 

partnership

 + 

busi

ness development strategies

, with a 

focus

 on Latin America.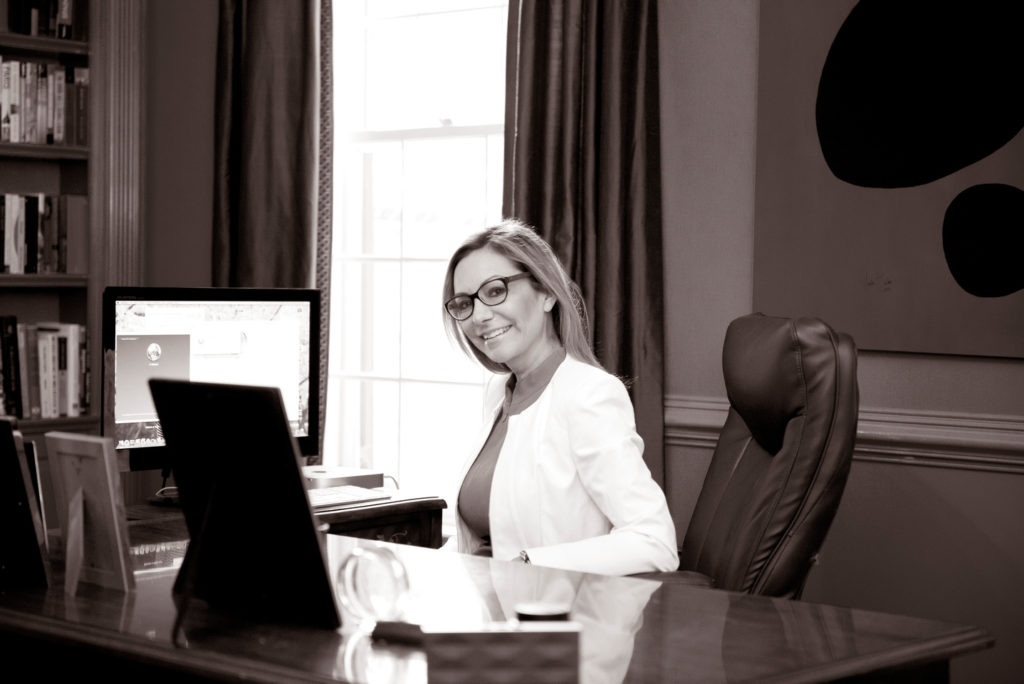 Meet Pilar Frank O'Leary
Pilar Frank O'Leary is Founder and President of PFO Advisory Group. She has over 20 years of experience working on international business and policy initiatives. She has worked at Fortune 100 corporations including Goldman Sachs, JPMorgan and Fannie Mae. Pilar has advised leading organizations on Latin America and international partnership strategies including Facebook, Blackboard, The Coca-Cola Company, Edens, Enterprise Holdings, Outside GC, The US Chamber of Commerce, the International Women's Media Foundation, the Howard G. Buffett Foundation, the National Geographic Society and Chavon School of Design (the Latin American affiliate of Parsons) among others. A Colombian-American born and raised in Washington DC who has lived and worked in Latin America and Europe, Pilar has a solid track record in developing and implementing strategic, high impact initiatives in diverse markets. Pilar is a graduate of Georgetown University (B.S., J.D.) and serves on a number of boards, maintaining a broad network of contacts in U.S. and Latin American diplomatic, business, and cultural sectors. In 2018, Pilar was awarded the Order of San Felipe Arcangel for her extraordinary service to Colombia. She is fluent in English, Spanish and French and proficient in Italian and Portuguese.
"Pilar immediately understood EDENS' vision of La Cosecha to be the foremost Latin American marketplace that would authentically represent the cultures and communities of Latin America.  She worked closely with our team to share her vast network from the Latin American diplomatic, business, and influencer community. Given her background and experiences, she brought invaluable insights to our team."
"Pilar's sustained focus on the US-Colombia relationship has been a valuable asset for the Embassy. Recently, Pilar was an important resource in providing strategic advice and leadership surrounding the 2016 visit of Colombia's President Juan Manuel Santos to The White House. We are also pleased to have her advice in the establishment of a US-Colombia business advisory council."
"Pilar is a valuable ally in helping develop and execute policy outreach initiatives. It has been a pleasure to collaborate with her on cultural diplomacy partnerships. Not only does Pilar think creatively, she has a keen understanding of the key social and policy issues in the United States and Latin America and a unique ability to bridge business cultures between both markets."
"Pilar was extremely helpful to me during my tenure as Ambassador of Colombia, helping us identify and build important relationships with strategic partners in Washington and providing valuable advice on policy, business and cultural diplomacy issues."
"Pilar stepped up as a special contributor whenever Latino-oriented policy, partnership, and business development opportunities appeared at Fannie Mae. She engaged with the Central Banks for Peru and Chile to facilitate the sale of fixed income securities and helped lead the development of a Latino homeownership outreach strategy. She has an unusual set of professional abilities, combining language and multicultural skills with natural interpersonal skills, thoughtfulness, and a passion for her work."
"Pilar is a results-driven, strategic leader and has greatly expanded our organization's international impact. Her research and development of a proposal to expand our foundation's work into Latin America culminated in a multi-million dollar grant from the Howard G. Buffett Foundation and helped us establish several key partnerships in the region and in the US to highlight and enhance our activities."
"Pilar's determination, business focus and network are a tremendous asset to our company as we look to expand our business platform to the Latin American market."
"Pilar really gets what cultural diplomacy is all about. She has a knack for getting the right people in the room and making sure that programs supporting business, education or the arts also turn into meaningful, productive partnerships."
"Pilar was a highly effective member of the legal team at JP Morgan Latin America, assisting us at a critical time when we were establishing new trading operations and executing new types of financial transactions in Argentina and many other countries in Latin America, each with its own set of cultural and regulatory challenges. Pilar was extremely adept at analyzing and resolving the key issues. She is a team player, proactive and terrific to work with."
"Pilar has a keen knack for creating momentum, impact and progress in launching new ventures with the Latin American community. Working with her on the successful launch of The Latino Dance Fund at The Washington Ballet in collaboration with the embassies of Spain, Mexico, Colombia, Argentina and Panama and others was a highlight of my tenure at the Ballet."
"I've enjoyed a long and fruitful professional relationship with Pilar, particularly during my term as Secretary General of the Fundacion Consejo España-Estados Unidos (US-Spain Council), a not-for-profit organization dedicated to improving political, economic and cultural relations between Spain and the US. The Council is currently chaired by Joe Manuel Entrecanales, Chairman and CEO of Acciona of Spain and Senator Tim Kaine in the U.S. At the time I led the Council, Pilar was then director of the Smithsonian Latino Center and she did a wonderful job of developing and securing key partners for the ground-breaking exhibition "Legacy: Spain and the United States in the Age of Independence " at the National Portrait Gallery) which focused on the contributions of Spain to the War of Independence of the United States. The deep historical revision of American history launched as a result of this exhibition and its related symposia led to the recent recognition by Congress of Bernardo de Galvez as an honorary US citizen and hero (2014). During our collaboration in this project, I truly admired Pilar´s dynamic mind and her great ability to bridge important gaps between Spain, USA and Latin America."
"Pilar has been a great strategic partner for our company as we've sought to deepen our business development efforts in D.C. She grasps concepts and goals quickly and her valuable background, network and moreover her ability to represent our firm in an engaging and professional manner have been a great asset to us."
"Pilar has been a tremendous help to our company as we have sought to deepen our relationships in Latin America and other parts of the globe. She stepped in quickly as a full team player making great in-roads for us with top leaders in the diplomatic and private sectors with excellent follow up and attention to detail. She is a true pleasure to work with."
"Pilar has been a great partner to the National Geographic Society in helping us further our relationship with Latin America and Colombia in particular. Thanks to her efforts, National Geographic has been able to become a member of the U.S.-Colombia Business Council where we have been able to promote our organization's scientific, media and cultural work in the country at the highest public and private sector levels. Pilar also helped our team put together a high-profile event with our CEO and the President of Colombia, Juan Manuel Santos to highlight the country's collaboration with the Society and its environmental conservation efforts. She is a high-energy, strategic and get-things-done team player. Our leadership and staff has loved working with her and would welcome the opportunity to do so again."
"It has been a pleasure working with Pilar as I've sought to make in-roads with Embassy contacts here in Washington, D.C. Working with Pilar, we were able to establish some highly productive partnerships for my company in just a few short months. Her strong, comprehensive network and ability to navigate diverse international cultures in business and government relations is invaluable. I highly recommend her."